Softwire is one of the UK's leading
software development consultancies
Who we are
Softwire is a leading digital software development consultancy that offers consultancy, bespoke software development and support.
Softwire has grown into a multi-million-turnover business, trusted by well-known organisations across the public and private sectors to deliver their high-profile digital projects.
We are innovators and passionate problem solvers in both software engineering and digital design, working with some of the UK's leading brands.
With our in-depth technical skills and delivery expertise, we'll ensure your project completes on time and within budget.
Values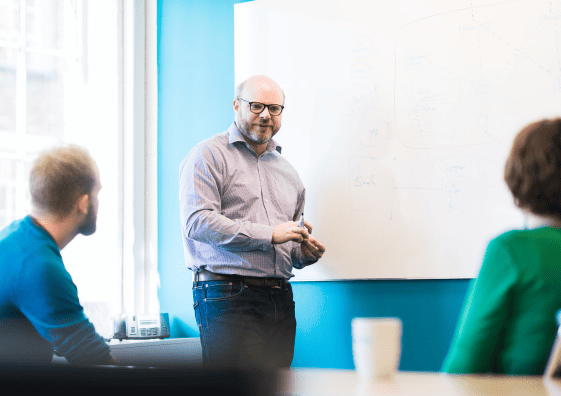 We really care
about what we do
Individually and collectively, we really care about doing a good job. We sweat every detail but never forget the big picture. We are always trying to improve what we do and how we do it. When we notice something could be better, we do something about it.
We trust and are
trustworthy
Sharing information and telling people how and why decisions are made. Doing the right thing even when no one is watching. Not bothering with lots of rules and processes that we don't need. No politics, gossip or cliques: we're all on the same team, even if we disagree sometimes.
We are kind
We are a tech business but we take a people-first approach to everything we do. We treat everyone with the respect, consideration, and empathy they deserve. Being kind costs nothing, but it means everything to the experience of our employees, clients, and partners
We are fun
They say that if you do what you love, you'll never work a day in your life. We create an environment where everyone is doing something they love and is genuinely excited to come to work every day. A big part of that is making sure the work itself is interesting and challenging. But it's also about the little (and not so little) things that make being at work, a fun and enjoyable experience for all. It's definitely one of the key reasons clients love working with us.
Get in touch
If you're interested in learning more, or want to see if we can help you reach your business goals.
Get in touch with us by phoning 020 7485 7500 or filling out this form:
For more information on our office locations in London, Cambridge and Manchester, view our Contact Us page.