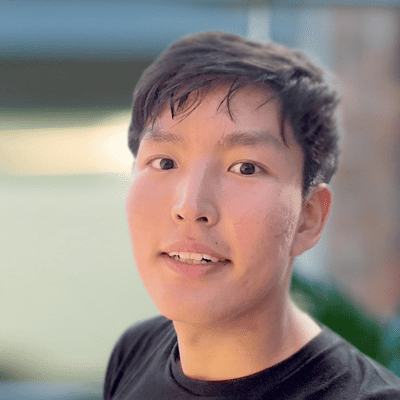 Temuujin Natsagnyam
With a range of industry experience under his belt already, we often forget Temuujin is one of our youngest colleagues.
He has quickly established a reputation as a proactive team player, both on customer projects and internal assignments.
Before joining Softwire as an apprentice, he spent a busy year at a videoconferencing business (it was 2020!). During that time, he was part of the team responsible for building the analytics solution to monitor the cloud platform underpinning the company's SaaS product.
As well as making a splash in the workplace, Temuujin has thrown himself into Softwire's events programme, demonstrating a flair for making people laugh with his stand-up routines at company functions. He's rather more modest about it, saying: "The jokes were nothing to write home about, but I think the audacity was amusing."